What's Inside the Box ?
Kaco Edge Fountain Pen
Crafted with a lightweight and durable matte Makrolon material in a brushed finish, this pen provides a comfortable writing experience with a secure gripping surface. Equipped with a high-quality stainless nib and a unique blade-style clip design, the Kaco Edge is the epitome of elegance and functionality.
Buy this separately
Craft Junky Soft Cover Suede Leather Diary
Exuding a luxurious appeal, the Craft Junky Suede Leather Diary is handcrafted by skilled artisans, with each journal featuring a premium suede leather cover and recycled cotton paper. With 110 GSM brown paper, 20% thicker than standard, it effectively prevents bleed-through. This versatile diary is perfect for all pen types, serving as a diary, drawing pad, note pad, travel journal, or art journal.
Buy this separately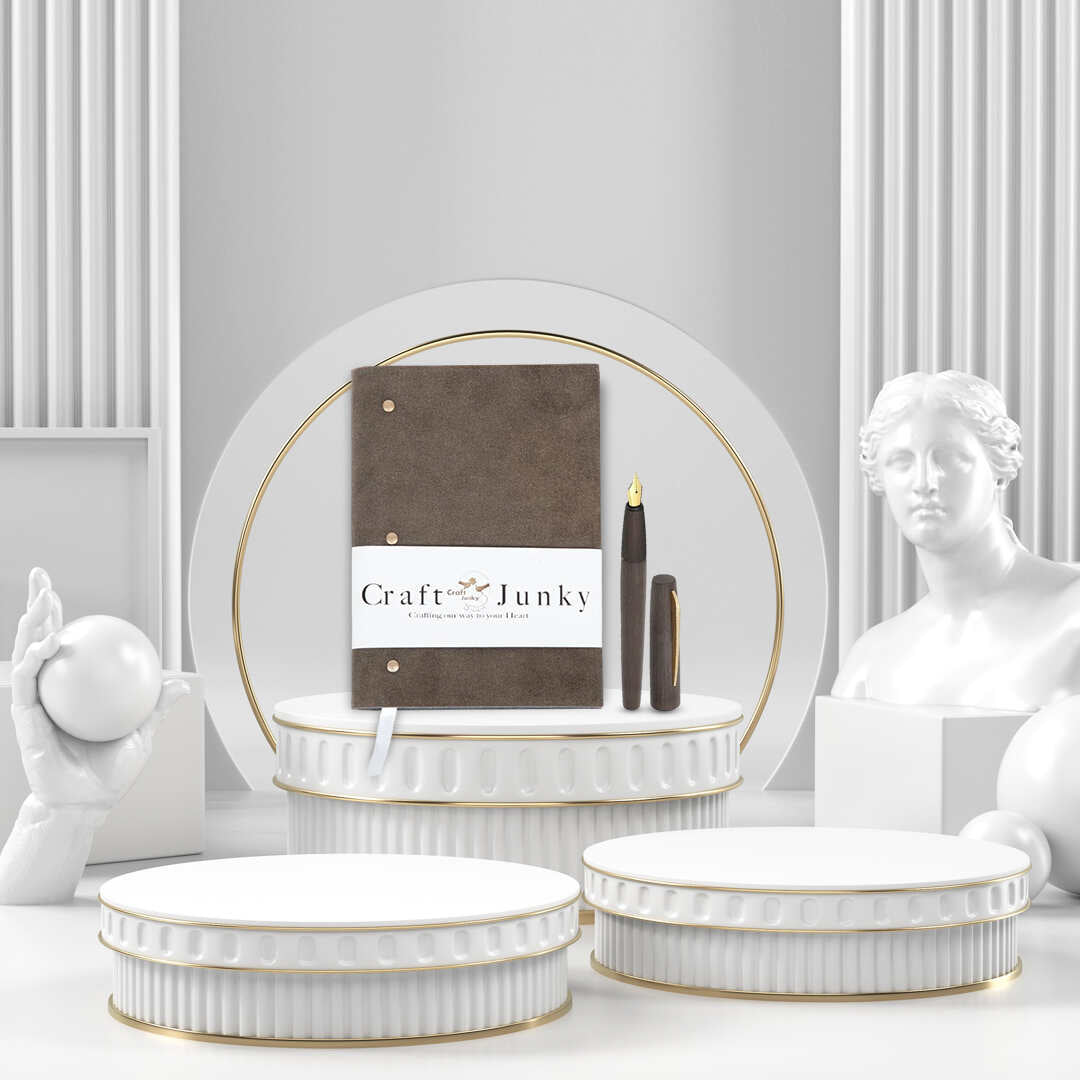 Why is this kit a perfect gift for your father?
Honor your father's boundless wisdom that continues to be your guiding light, with the "Wise Wordsmith" combo. Elegant and timeless, this set of a fountain pen and a suede diary makes for a perfect companion for your father's infinite wisdom, valuable insights and unforgettable experiences!