Khyati Stainless Steel Ruler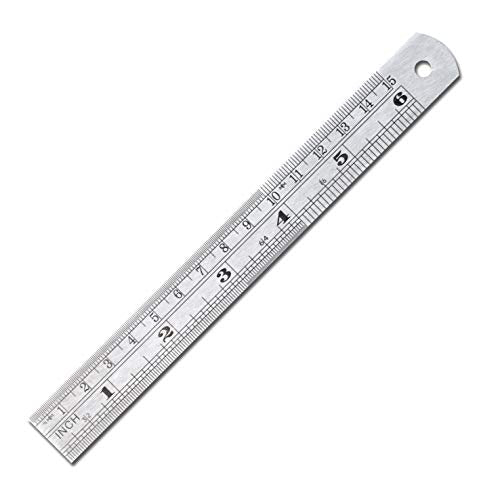 Khyati Stainless Steel Ruler
Regular price
Rs. 22.00
Rs. 22.00
Low stock - 4 items left

Inventory on the way
SPECIFICATION:-
The Khyati Stainless Steel Ruler is a high-quality measuring tool used in a variety of applications, including drafting, engineering, and carpentry. It is made of durable stainless steel material that ensures longevity and sturdiness.

The ruler features clear markings and precise measurements in both metric and imperial units, making it ideal for a range of applications. 

It has a sleek and modern design with a smooth and glossy finish that adds a touch of sophistication to any workspace.

It has a straight edge that allows for accurate measurements and straight lines, while the beveled edge is perfect for marking angles and drawing precise lines.

 It also has a non-slip grip that ensures stability and accuracy when measuring or drawing.

Its durability and sleek design make it a practical and stylish addition to any workspace.
FEATURES:-
Brand:

Khyati

Type:

Ruler

Model No:

SKU: S531

Use:  It is a valuable tool for anyone working in drafting, engineering, carpentry, or any other field that requires precise measurements and accurate drawings