Liquitex Basic Acrylic Set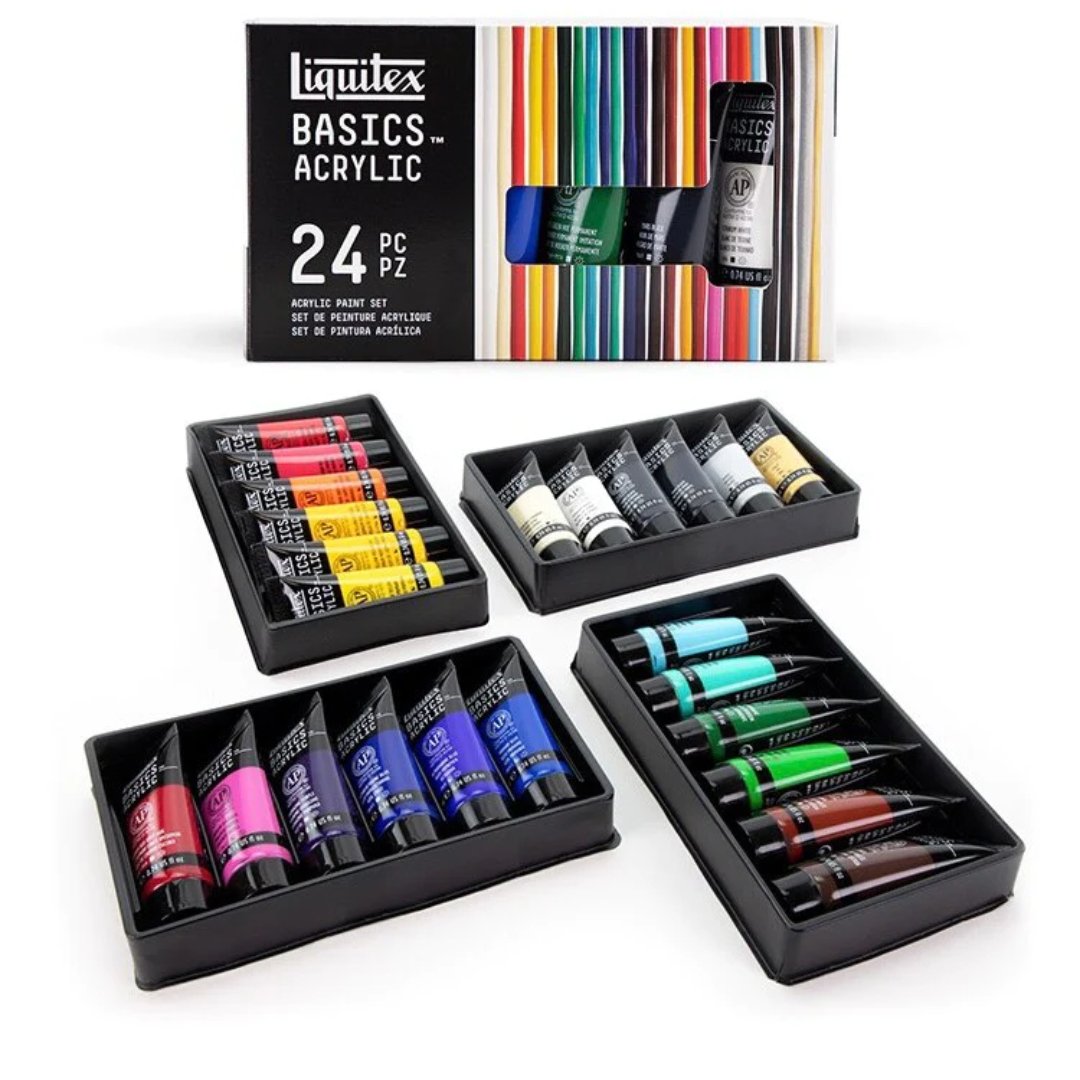 Liquitex Basic Acrylic Set
Regular price
Rs. 3,899.00
Rs. 3,899.00
Low stock - 1 item left

Inventory on the way
FEATURES: 
Professional Grade Quality:

Liquitex Basics Acrylic Paint is known for its high-quality pigments, making it suitable for artists of all levels, from beginners to professionals.

Wide Color Range:

This set includes a diverse range of 24 colours, allowing for a wide variety of creative possibilities.

Smooth and Creamy Consistency:

The paint has a smooth, creamy texture that facilitates easy blending and layering. This ensures artists can achieve desired effects with ease.

High Pigmentation:

Each colour is highly pigmented, providing rich, vibrant hues. This means that a little paint goes a long way, ensuring excellent coverage and intensity.

Versatile Application:

Liquitex Basics Acrylic Paint can be applied on a wide range of surfaces, including canvas, paper, wood, fabric, and more. This versatility makes it suitable for various art projects.

Fast Drying Time:

The paint dries quickly, allowing for efficient layering and overpainting. Artists can work efficiently without long waiting times between layers.
SPECIFICATIONS: 
Product Name: Liquitex Basics Acrylic Paint Set (24 Pieces)
Brand: Liquitex
Contents: 24 tubes of Liquitex Basics Acrylic Paint
Tube Size: 22ml per tube