Scrikss Pera 477 Black Chrome-CT Ballpoint Pen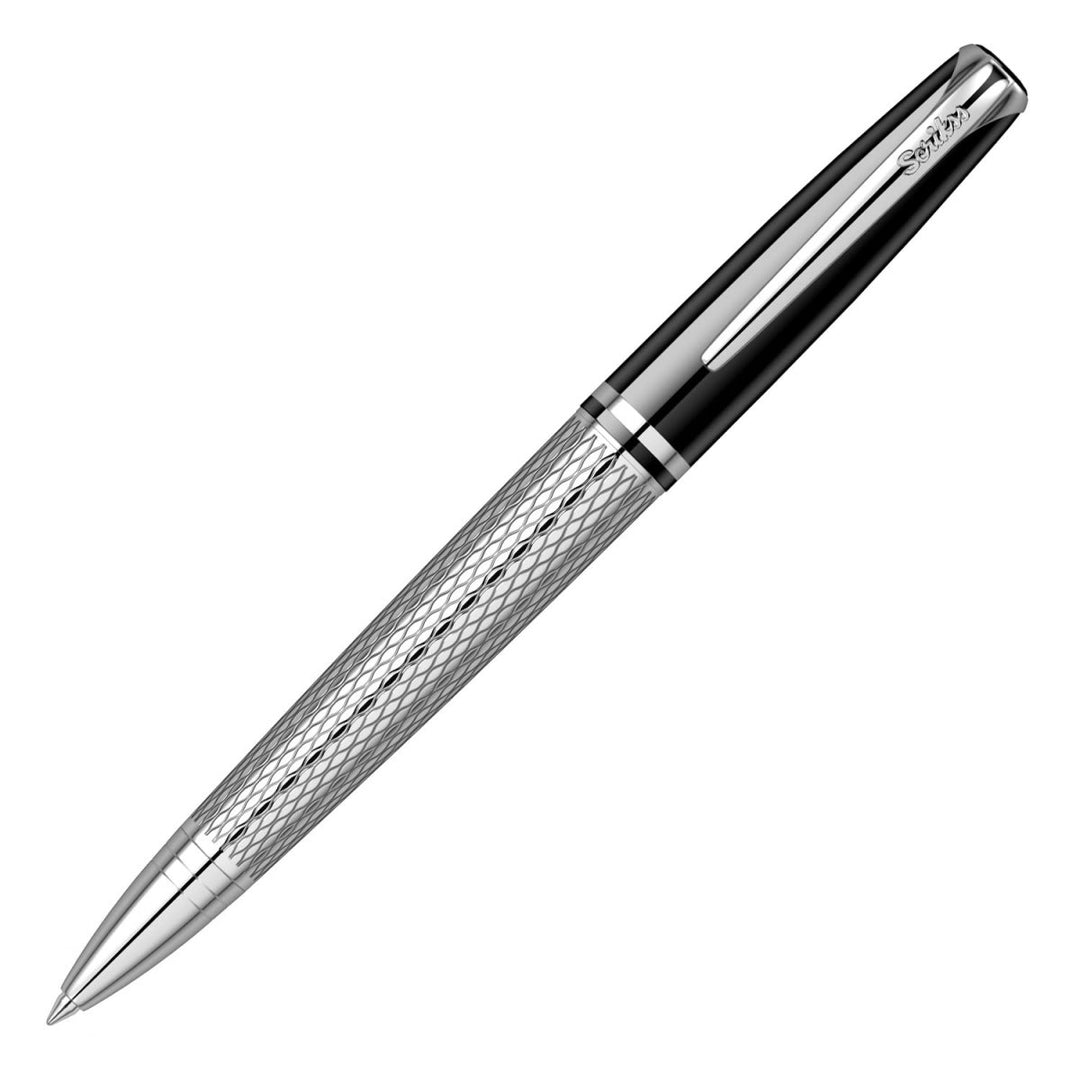 Scrikss Pera 477 Black Chrome-CT Ballpoint Pen
Regular price
Rs. 2,400.00
Rs. 2,400.00
Sale price
Rs. 1,800.00
Rs. 1,800.00
Save Rs. 600
In stock, ready to ship

Inventory on the way
FEATURES:
 Sleek Design

: The Scrikss Pera 477 features a sleek and sophisticated design with a black chrome finish, giving it a modern and professional look.

Chrome Trim: The chrome accents on the pen, including the clip and other details, complement the black body and add a touch of elegance.
Durable Construction: Crafted with high-quality materials, this ballpoint pen is built to last, ensuring a reliable writing experience over time.
Smooth Writing Experience: The pen provides a smooth and consistent writing experience, allowing for precise control and effortless ink flow.
Refillable: The pen is designed to be easily refillable, making it a sustainable choice for long-term use.
SPECIFICATIONS:
Brand: Scrikss
Product: Ballpen
Refillable
Retractable
Use: Home, School and Office.